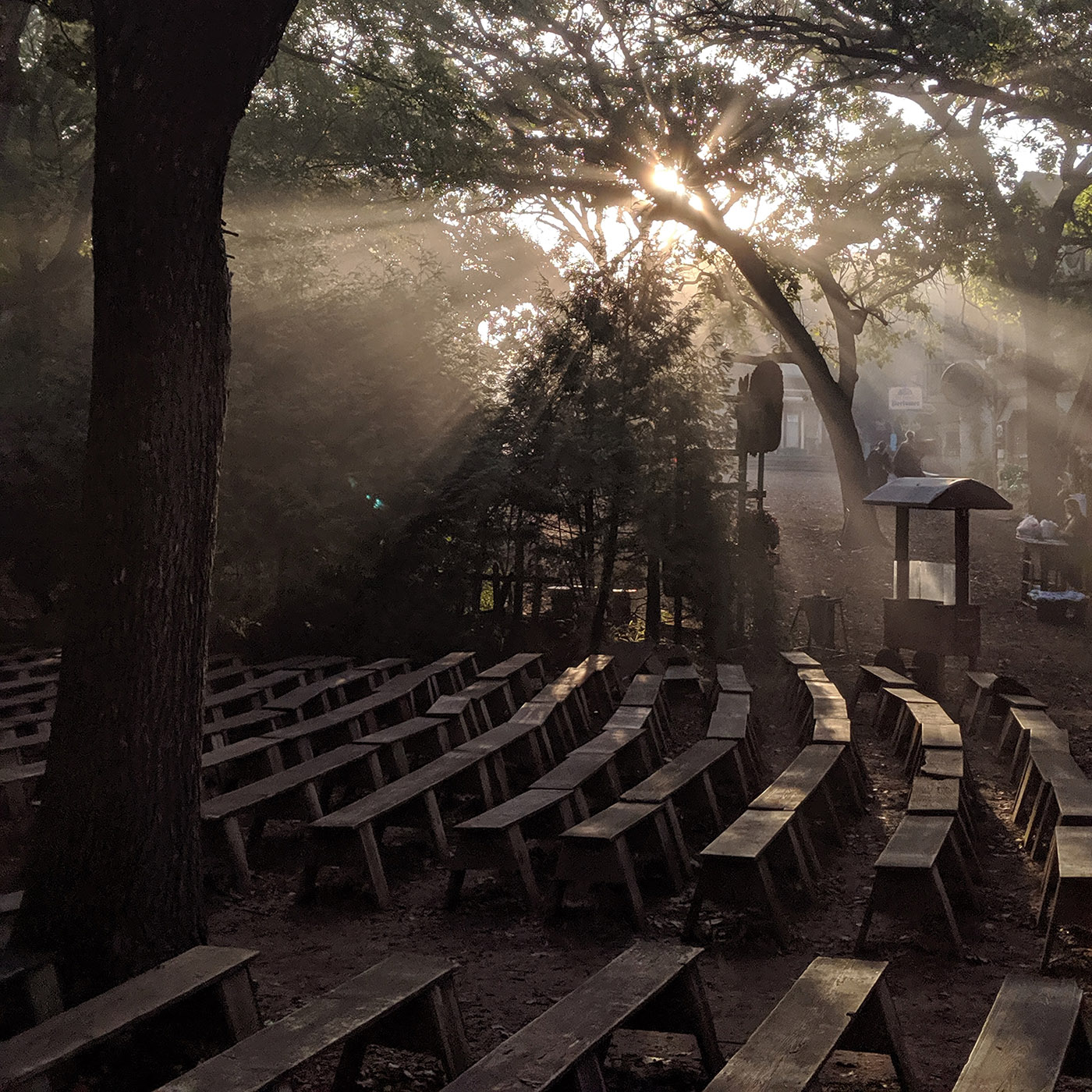 The 50th Anniversary of the Minnesota Renaissance Festival has been put on hold.
Likewise, our 17th season performing there as Fandazzi will have to wait a bit.
All of us our heart-broken. We love what we do, and it simply isn't the same without being there with you, our fans - old and new. 
Since we cannot be together tomorrow on what was supposed to be opening day this year, we decided to bring opening day to you!
Through interviews with every member of Fandazzi, we've created an audio walk-through of what opening day is like for us - the planning, the back stage moments, the feelings that drive us through the day, the small details you've always wondered about!
We've also included 21 of our songs to really evoke the feel of our show.
This is our gift to you. 
We can't wait to see you again!
Feature photo: Morning light coming through the mist while we prepare the stage
Patreon: https://www.patreon.com/fandazzifire