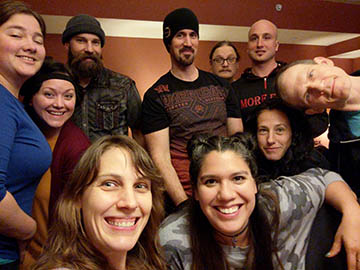 We take a look back at the positive moments we had in 202... well, you know. And then we look forward to 2021, and what our goals are as individuals and as Fandazzi!
Hosts: Adam & Katy Solko
Guests:
Alan Gramont
Christophe Meis
Theresa Meis
Producer: Theresa Meis
Featured Song: Asturias from Fandazzi Live
Featured photo: Fandazzi at the hotel in Wisconsin Dells, A Gathering of Rogues and Ruffians, 2019.
Become a Patreon Subscriber
Buy Merch!